The Author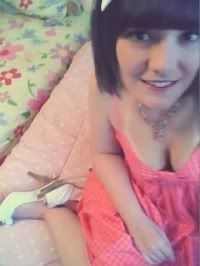 Name: Autumn
D.O.B.: 08/02/1989
Occupation: Full-time university student (but wishes she had a real job)
Favorite artists: Kiyo Kujou, Sumomo Yumeka, and a very long list of dA artists
(Gobeur, kidchan, yuumei, rogner5th, etc. etc.)
Likes: Diet Dr. Pepper, sweets, sheep, cats, sweater vests, horror games,
shopping, drawing, reading
Dislikes: Social situations, disorganization, sour candy, soda that isn't diet, loud music, dogs

Hello, I am Autumn, and I am a very shy and a very sleepy young lady.